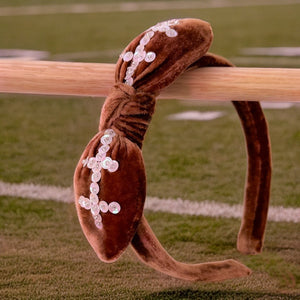 This headband is made from Hand Dyed silk velvet, and has been hand embellished with sequin details. These are perfect for toddlers, kids, or even adults! They are one size fits most 3 and up. 
Each one is hand cut, sewn, & embellished. Multicolor dyed Silk velvets may feature Dye variation that makes for OOAK bows, and no two bows are exactly alike. 
Size
Recommended for ages 3+. Our new headbands fit most kids, and adults!! One size fits most.