Bows & Accessories for Littles-Adults
At Hazie Daisy Bow Co, we strive to provide quality products that bring JOY to you, & your littles.  
This little shop is run by mamas, and fueled by a little bit of coffee, + a whole lot of community. Ok, a whole lot of coffee, too! ;)
We are dedicated to representing a diverse, and inclusive brand that brings joy to everyone. At Hazie Daisy Bow Co, we have zero tolerance for hate, and believe bows, clips, and sparkly things can be loved by all!
We are so grateful to all of our amazing customers who have continued to support our shop through the years.
Thank you for shopping small, and supporting a Latinx woman owned business!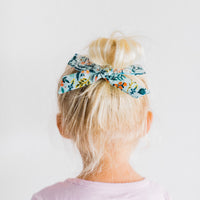 Our Bows
Hazie Daisy Bow Co features a variety of bows, clips, and headbands for all ages, from newborn up to adults!
Learn more about the different styles of clips & bows we offer here! 
Size Charts